See All Information About
ALUMINIUM FLAG POLE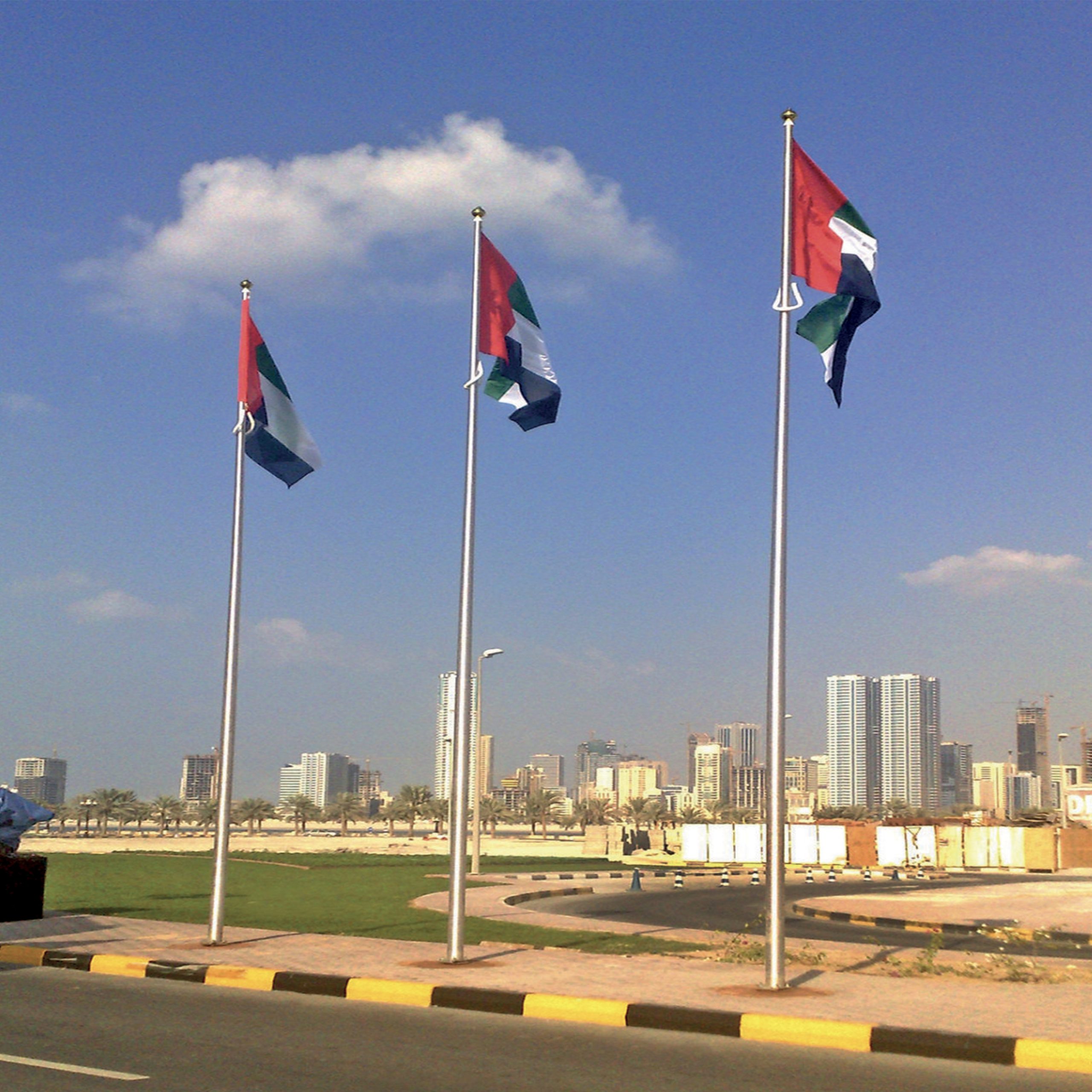 What Is Your Option For Getting the Best Quality Customized Flag Poles?
Produced from a single sleek aluminium tube
Gently tapered to provide an elegant profile
Internal halyard to give neat profile
Available in sizes from 6m up to 20m

Our Aluminium flagpoles are perfect for prestigious locations and are produced from a single aluminium tube, tapered with a smooth and elegant profile. The one-piece construction gives a seamless finish offering the traditional appearance not found in other non-timber poles. To ensure the highest standards of quality all of our architectural aluminium flagpoles have polished cast aluminium cleats, braided marine-grade polyester halyards, machined aluminium tops and durable anodized and powder-coated finishes. You can choose from either an external or internal halyards. The internal halyards are vandal proof and also aid with noise reduction. With the rope rigged on the inside of the flagpole, it gives the advantage of added security, durability, and does not interrupt the flagpoles flowing line. To finish, the internal halyard is made with polished stainless steel and the cord is of the highest quality marine grade material. You can select from the traditional truck head, a rotating arm or a gold finial depending on your taste, and when it comes to the base, we have three different options, fixed base, hinged base and we also supply this type of flagpole without a base plate.
Aluminium Flag Pole
Things You Need To Know!
We offer aluminium flag poles, especially for the flagpoles with a base. The aluminium flag poles are sturdy, durable and lightweight. They're also maintenance-free and won't get rusty. Flag poles made of aluminium will last for a long time. Aluminium flag poles are a great alternative to traditional steel flagpoles. They come with a mounting plate, which is placed into a hole in the ground, and then the pole is inserted through the mounting plate. Aluminium flag poles are not recommended for windy areas because they are heavier than fibreglass or lightweight metal flagpoles.
They are 80% lighter than steel and rustproof.
The material is lightweight, rustproof and tough.
High strength and corrosion resistance.
They are an excellent choice for outdoor display at municipal buildings, military bases, colleges, universities, parks, recreational facilities, etc.
Made of lightweight aluminium, they are ideal for use on flat roofs and other areas where wind speed is a factor.
Customized
All Types Flags