See All Information About
HAND HELD FLAGS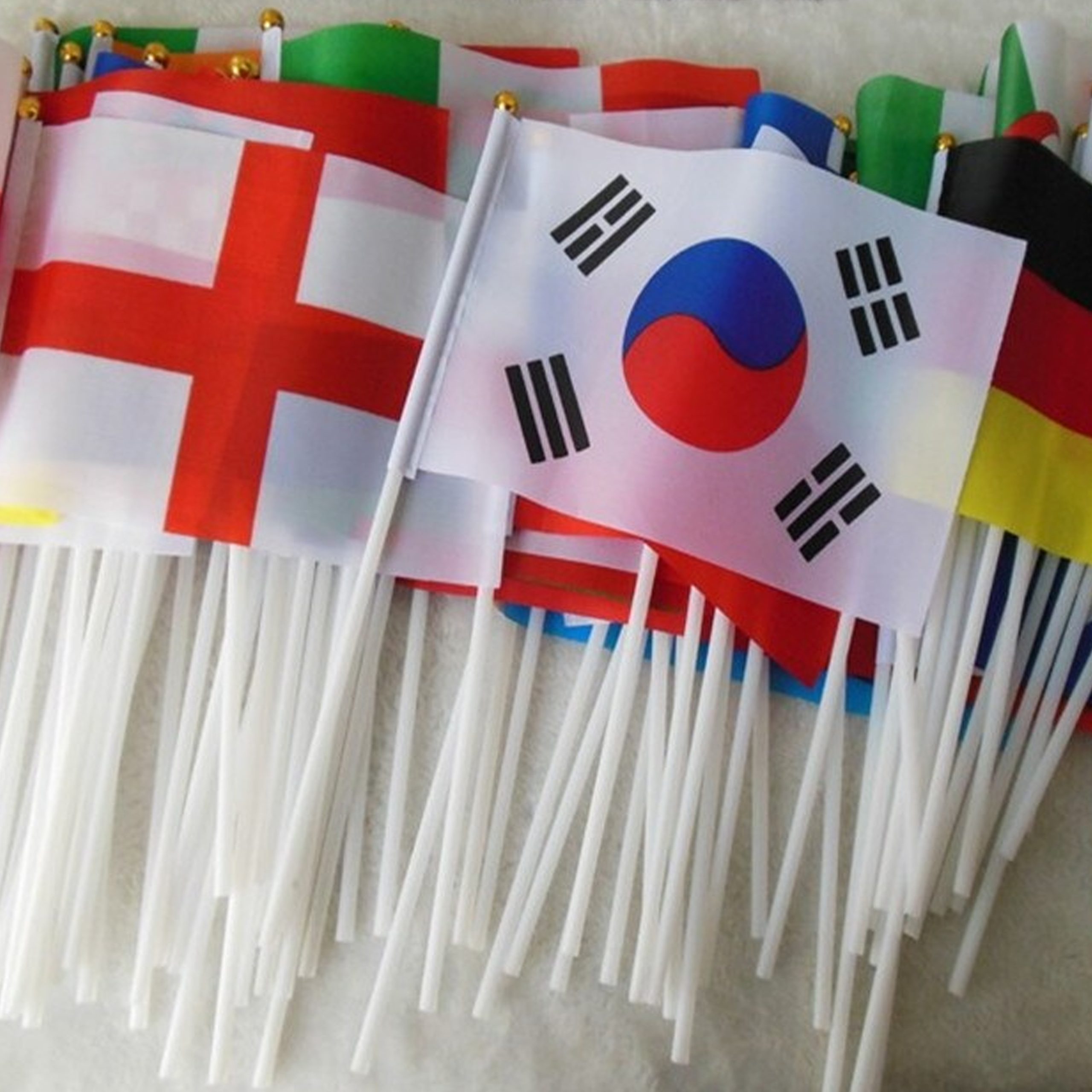 What Is Your Option For Getting the Best Quality Customized Flags?
Stick flags go by many names such as mini flags, small flags, and handheld flags. All of these refer to smaller-sized flags that are mounted on poles or dowels.

Handheld Flags are made to order and supplied with white hand held plastic sticks.
Sizes: * 150 x 100mm * 210 x 150mm * 200 x 300mm * 300 x 400mm * Customize size to suit your needs.
Hand Held Flags
Things You Need To Know!
Flags are the winner of the Classic Patriotic Decoration contest. These flags are great for any special occasion including Memorial Day, Independence Day, Labor Day, and 4th of July. For Memorial Day this Flag Banner is 3 Feet Long x 2 Feet High.
Hand-Held FlagsThey are the flags that are held in such a way that is hand-held. They are usually displayed as a symbol of patriotism. It is normally made of cloth, nylon, and cotton. It is light in weight and comes in different colors. Hand-held flags can be held vertically or horizontally. The handheld flags are available in different sizes. The smaller size can be folded in two parts to fit in the pocket. Hand-held flags are used in parades, rallies, and for raising patriotism. There are different kinds of hand-held flags whose shapes are different from each other. The handheld flags also come in diverse designs.
The colors of the rainbow, the different shapes, and different patterns. It is undeniable that flags are extremely important. They're signified as a symbol of unity, freedom, patriotism, and patriotism. They're used for parades, ceremonies, and battles. They're used by managers, teams, members, and leaders. They're made by designers, craftsmen, and manufacturers.
Hand flags are an essential tool to have for any traveler, and it's one of those things that people don't think to buy until they need one, and then they immediately regret not having one. Hand flags are great to have in your car, on your desk, at your campsite, or even in your tent. They are lightweight, easy to use, and come in a variety of styles and sizes. They come in many different designs and colors, some feature carrying straps, some have adjustable poles, and some even come with clips. They come in many different materials and sizes, all with different needs.
The 'Hand Held Flag' is a simple, portable, and affordable way to share messages. An inexpensive hand-held flag is an alternative to the use of a flag pole. This type of flag is ideal for mobile advertising, street advertising, and exhibition use.
Customized
All Types Flags