See All Information About
BARRIER COVERS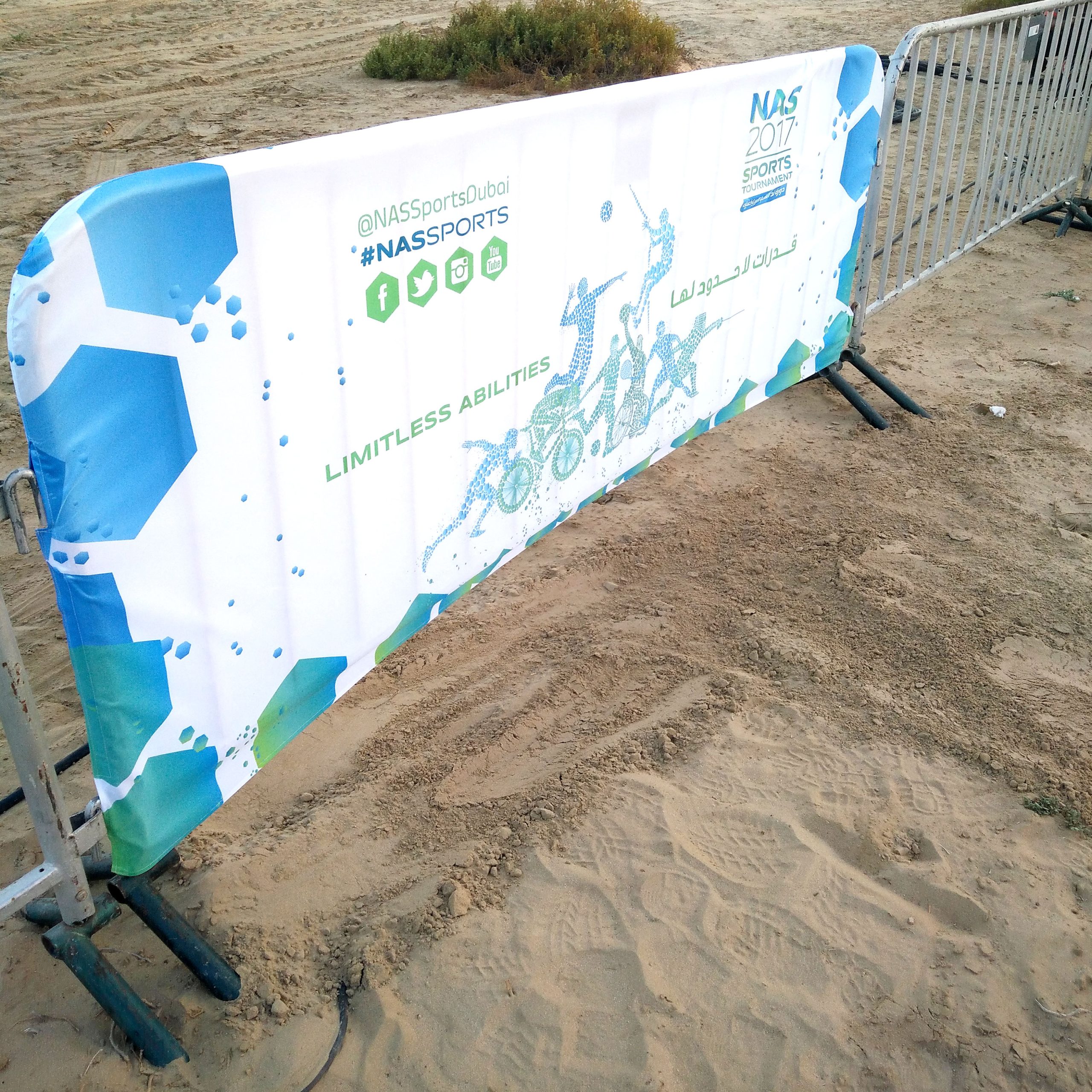 What Is Your Option For Getting the Best Quality Customized Barrier Covers?
Crowd control Barrier covers became increasingly popular at sporting events, parades and amusement parks, festivals, conventions, etc.

Barricade covers, custom vehicle wraps, and other barricade covers are the one's becoming more popular now

Steel barriers allow you to display your logo or message easily. This will allow you to highlight your sponsors in the most effective way, and also, these barriers are customizable to fit your needs and budget.
The barriers to controlling crowds are essential equipment for events. They assist in controlling traffic flow. They also allow event organizers to increase the visibility for their events, branding, and other products.
The cover for the crowd barrier is fire-proof. It is machine washable and has tiny holes that cover the entire surface so that winds can pass smoothly through. Crowd Control barriers must be in bulk purchased because they can be used again – a low-cost investment that is used often and again for various occasions.
Barrier Covers
Things You Need To Know!
Barrier covers are produced in a variety of designs and finishes, and their primary purpose is to protect people, things or the environment from potentially harmful elements.
Barrier covers provide protection and peace of mind for homes, businesses, and industries. Barrier covers combat flooding, fire, and to prevent hazardous chemicals from entering the water supply. When it comes to choosing a barrier cover, there are some things you should know before you invest.
Barrier covers, also known as flood barriers, flood defense systems, or flood prevention barriers, are designed to protect homes and buildings from rising water. Flood barriers can be stand-alone barriers or installed as part of a variety of flood prevention plans. Barrier covers are especially important in flood-prone areas, where flooding is a major issue.
When it comes to choosing a barrier cover, there are some things you should know before you invest. Barrier covers come in two basic forms: portable and permanent. Temporary covers allow water to drain away, but can't prevent a fire from spreading. Permanent covers are the best solution for preventing both fires and flooding, but they aren't portable.
Protecting your home or business from the dangers of flooding, fire, and harmful chemicals should be a top priority. Barrier covers are designed to keep out water, air, fire, chemicals, and anything else that can damage your home or your business. However, choosing the right barrier cover for your building can be difficult. Knowing and understanding the differences between barrier covers will give you confidence to choose the right barrier cover to protect your property.