See All Information About
FIBRE GLASS FLAG POLE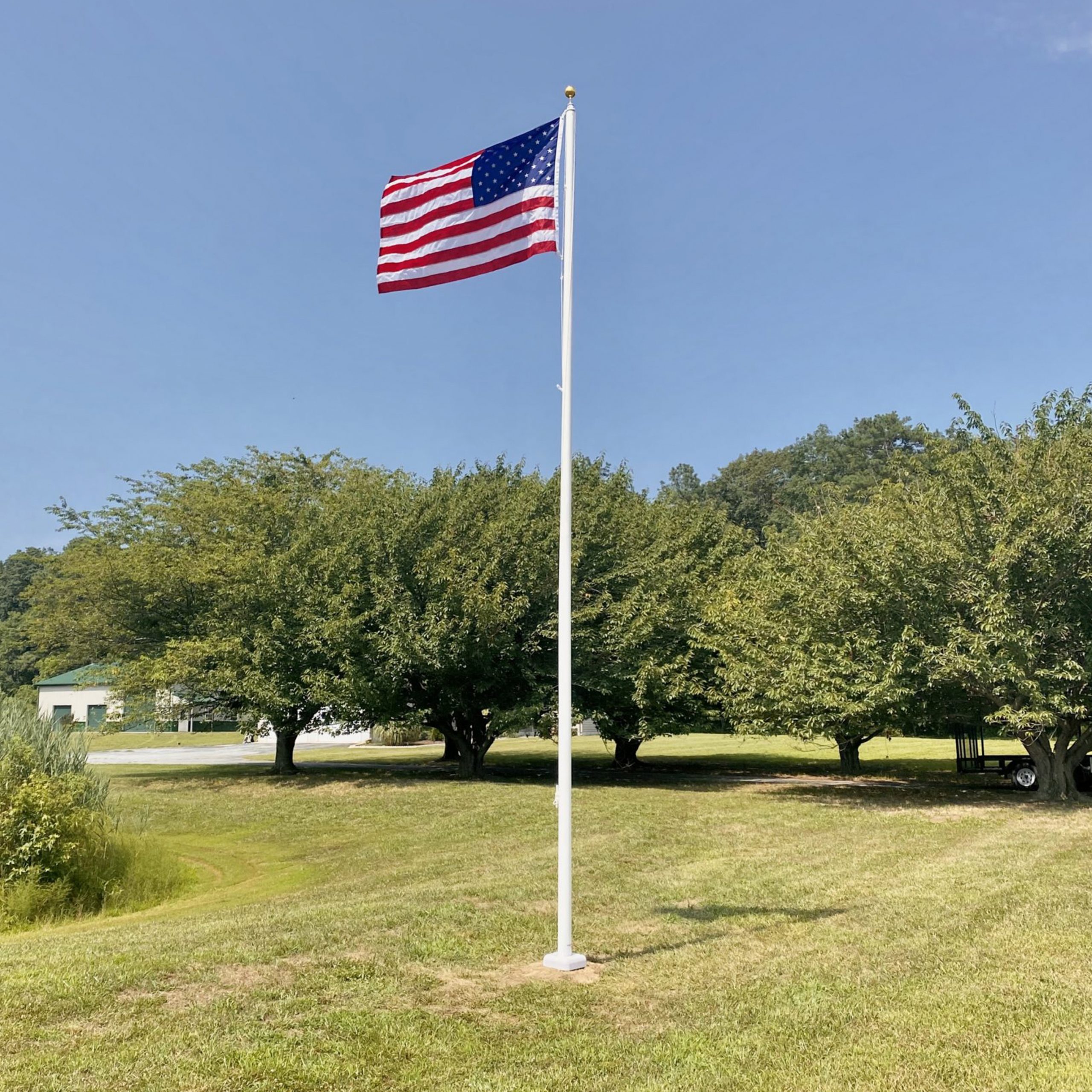 What Is Your Option For Getting the Best Quality Customized Flag Poles?
Excellent strength and longevity
Fibreglass to make flagpole lightweight and cost effective
Can be mounted on vertical or angled brackets
Available from 3m up to 35m

All of our glassfibre flagpoles are extremely durable and provide a cheaper option to the architectural models whilst retaining the look. The glassfibre construction enables the production of these highly cost-effective poles, which feature an aesthetically pleasing smooth, tapered, single-section design. For those who wish to enjoy the visual benefits of an elegant single-piece pole, this high-quality range presents the ideal opportunity. Due to the nature of fiberglass, all of our glassfibre flagpoles are low in weight whilst remaining high in strength and come with a shiny smooth dirt repellent surface. The excellent longevity and competitive price means that you'll surely be making the right decision in acquiring one of our flagpoles. Wall-mount systems are available with vertical or angled wall mount brackets depending on the size of pole you require. Halyards can be external or internal for greater security, noise reduction and aesthetic appeal. Flagpoles are available in 3m, 4m or 5m sizes (additional sizes may be available offline following a discussion with a member of our sales team). The fibreglass construction enables us to make these highly cost-effective poles, which feature a smooth finish, tapered to the top, single-piece design. If you are looking to enjoy the aesthetically pleasing benefits of an elegant single-piece pole, this high-quality range is the perfect choice. All our fibreglass wall mounted flagpoles are low weight, high strength and come with a smooth and shiny dirt-repellent surface. They offer excellent longevity whilst being competitively priced. Due to one of the characteristics of fibreglass being its light weight, installation the pole in the flag pole holder, is made as easy as possible. If for any reason you do not wish to install your own wall mounted flag pole the please contact us as we also offer a flagpole installation service.
Fibre Glass Flag Pole
Things You Need To Know!
We are introducing our new Fibre Glass Flag Pole (Standard Size). Our Fibre Glass Flag Poles are solid, sturdy poles for external pole mounting and are perfect for advertising or displaying your flag. Our Fibre Glass Flag Poles are lightweight and relatively strong, made from Glass fiber reinforced plastic.The Fibre Glass flagpole is a robust, reliable flag pole with a strong fiberglass pole, solid fiberglass base, and fiberglass fittings; this pole is weatherproof, so it won't rot or rust. The bar is lightweight and robust yet strong.The Fibreglass flag pole is the ideal flagpole for any situation. It's light, durable, and resistant to the elements. The Fibreglass flagpole is fitted with a brass flag bracket, black rubber tubing, and fiberglass tubing.

The Fibreglass Flag Pole is one of our most popular flags. The fiberglass flagpole is lightweight, robust, and ideal for low wind areas. It is available in a wide selection of colors, so we are sure to have one to suit your flag.

The Fibre Glass flag pole is a pole with flag mounting brackets. Made from aluminum and fiberglass, the bar has a wide surface area. It is incredibly sturdy and can withstand strong winds. A fiberglass flag pole is lightweight and can stand up to powerful winds. Bars are typically colored and come in various sizes. The Fibre Glass flag pole is very durable.
Customized
All Types Flags