See All Information About
COFFEE CUP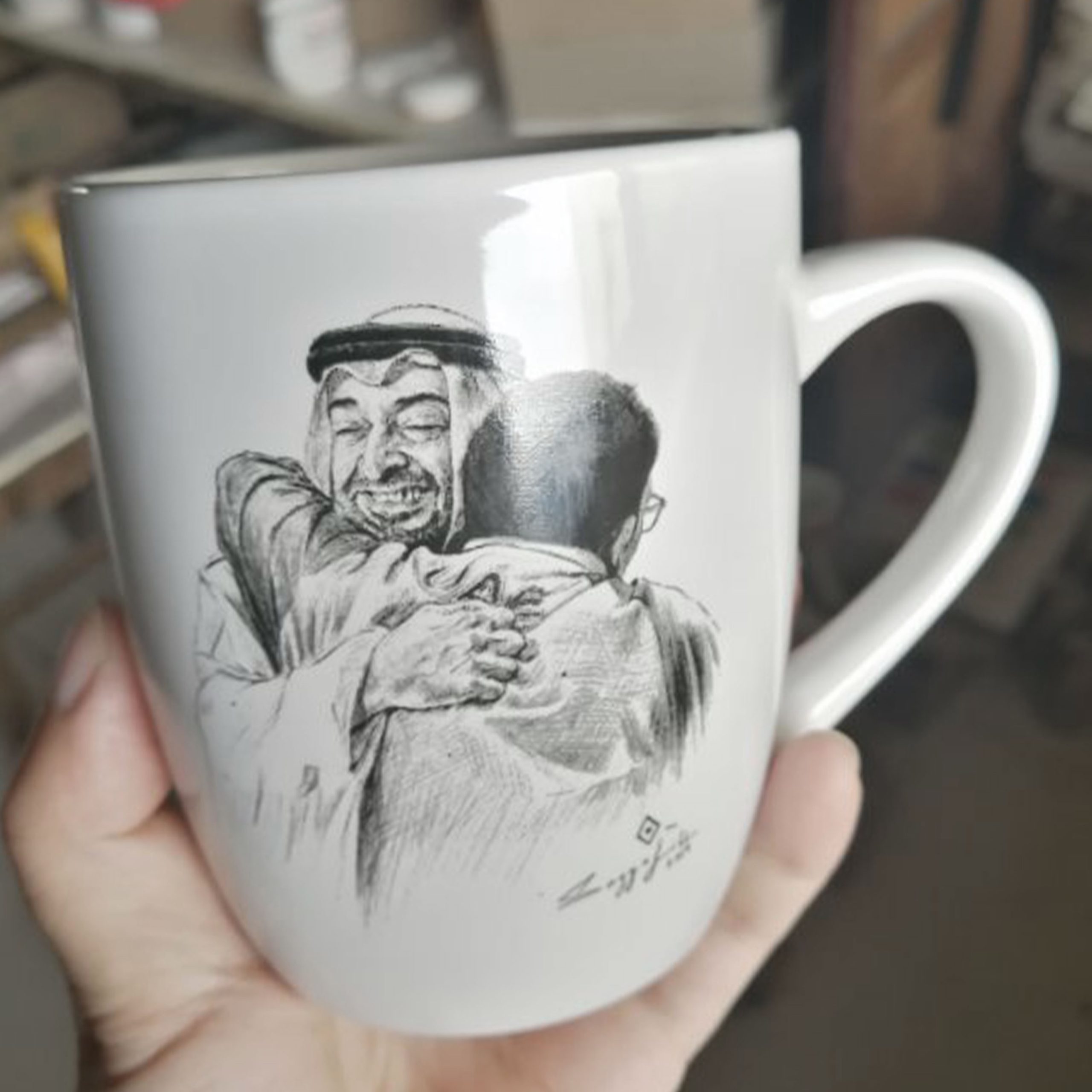 What Is Your Option For Getting the Best Quality Customized Coffee Cup?
A mug is a type of cup typically used for drinking hot drinks, such as coffee, hot chocolate, or tea. Mugs usually have handles and hold a larger amount of fluid than other types of cup. Typically, a mug holds approximately 240–350 ml (8–12 US fl oz; 8.3–12.5 imp fl oz) of liquid. A mug is a less formal style of drink container and is not usually used in formal place settings, where a teacup or coffee cup is preferred. Shaving mugs are used to assist in wet shaving.

Ancient mugs were usually carved in wood or bone, ceramic or shaped of clay, while most modern ones are made of ceramic materials such as bone china, earthenware, porcelain, or stoneware. Some are made from strengthened glass, such as Pyrex. Other materials, including enameled metal, plastic, or steel are preferred, when reduced weight or resistance to breakage is at a premium, such as for camping. A travel mug is insulated and has a cover with a small sipping opening to prevent spills. Techniques such as silk screen printing or decals are used to apply decorations such as logos or images and fan art, which are fired onto the mug to ensure permanence.
A coffee cup is a container that coffee and espresso-based drinks are served in. Coffee cups are typically made of glazed ceramic, and have a single handle for portability while the beverage is hot. Ceramic construction allows a beverage to be drunk while hot, providing insulation to the beverage, and quickly washed with cold water without fear of breakage, compared to typical glassware. A coffee cup may also be a disposable cup in which hot beverages, including coffee, can be contained. Disposable coffee cups may be made out of paper or polystyrene foam. At coffee shops, paper cups are commonly used to give beverages to customers on the go, usually with a coffee cup sleeve to provide insulation against heat transferred through the container.
A new alternative trend sees consumers purchasing reusable coffee cups instead of disposable cups as a more sustainable approach to coffee consumption becomes more popular. These can include bamboo cups, americano cups made from polypropylene as well as other organic materials such as starch and paper pulp. Research shows that only 1 in 400 single-use cups are recycled and media coverage has encouraged consumers to look for alternatives.
Coffee Cup
Things You Need To Know!
Coffee culture has rapidly become a major part of daily life for many, with more and more people opting to choose their own unique and stylish coffee cup to carry their drink around. We understand how important it is to have a coffee cup that speaks to you, so why not take it one step further and customize your own? With a custom coffee cup, you can even turn the humble coffee cup into a one-of-a-kind piece of artwork. Here, we will take a closer look at the benefits of having a custom coffee cup, so you can make an informed decision on whether or not it's right for you. You'll learn about the high-quality materials used to make custom coffee cups, the customization options available, and the unique style and flair a custom coffee cup will give you. We'll also explore the advantages of having your own unique coffee cup, so you can make sure you have a drinking vessel that reflects your individual personality.