See All Information About
WRIST BAND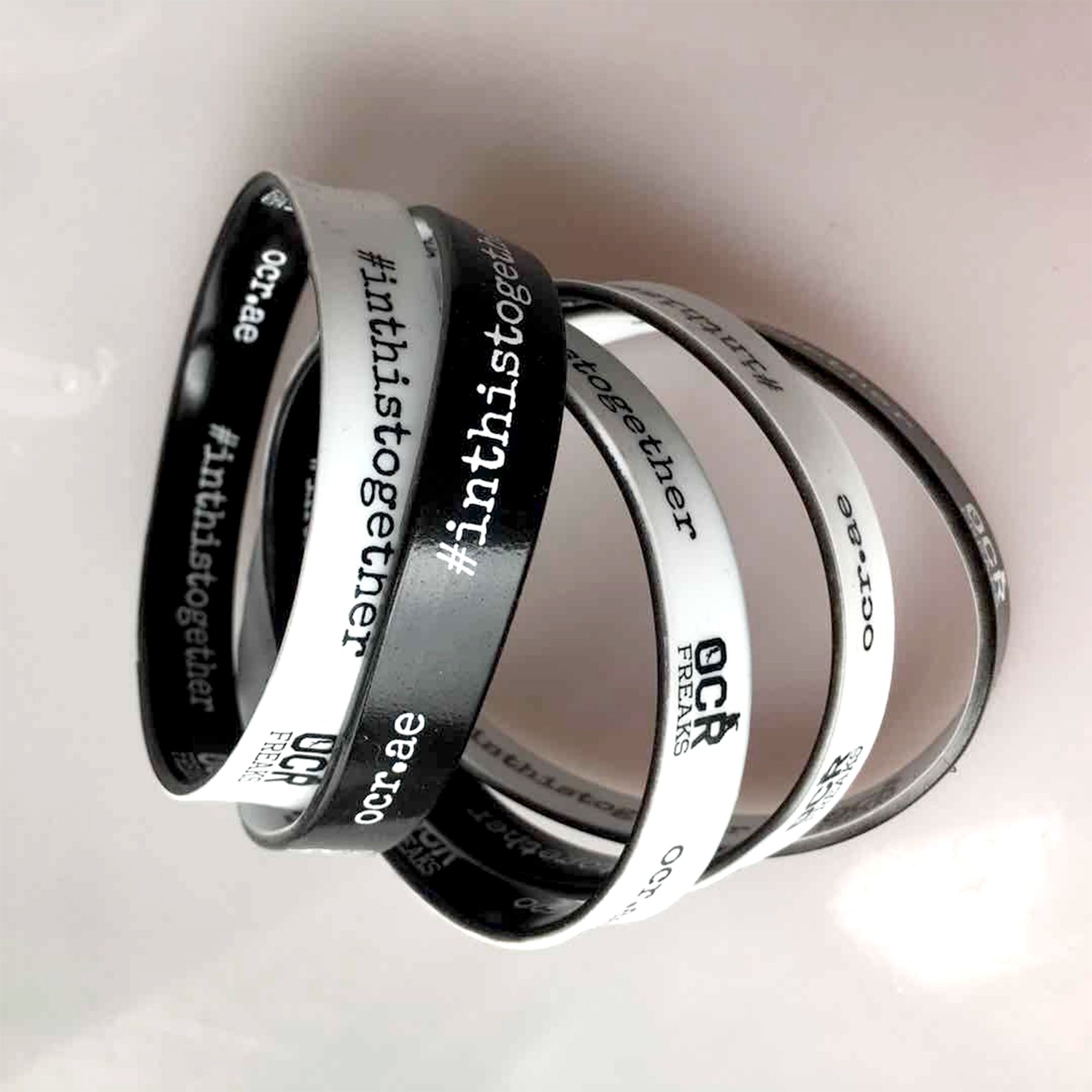 What Is Your Option For Getting the Best Quality Customized Wrist Band?
Silicone wristbands are a great, low cost promotional item often used for events. Silicone ID bracelets are available as well. With custom imprinting silicone wristbands can be crafted to suit any purpose. Customers typically choose bracelets in a specific color that represent a particular cause (i.e. red for addiction) in an effort to help promote it. Often referred to as rubber bracelets, our bands are made from 100% silicone and are the best quality you will find. They are latex and lead free, as well as SDS certified, so there are no safety concerns. Wristband.com's silicone bracelets are also extremely durable; we've had customers who have worn their rubber bracelets for years without snapping or breaking.

Wristband Resources offers a variety of ways in which to customize your own, one-of-a-kind silicone wristband. Silicone designs that don't exist on the website, such as a custom usb wristband (flash drive) can still be made if you call in. Personalized silicone bracelets allow you to create something unique, no matter the purpose or function. If you want to buy from us, we have more details about custom silicone bracelets below, as well as color ideas for rubber bracelets.
Wrist Band
Things You Need To Know!
Imprinted – Custom silicone wrist bands with an imprint are the most popular type of silicone band. Imprinting means the graphics and text are laid on top of the silicone armband with a wear-resistant ink. Because the ink is laid directly on the silicone wristband, you are able to achieve the most detail from this method of customization. Imprinted custom rubber bracelets also have the shortest lead time (as low as 1 business day), so they are great if you are in a crunch and you need something fast. Imprinting is desirable when making bright coloured bracelets, the ink helps to distinguish the message from the band.
Debossed – Custom silicone bracelets with debossed personalization are most similarly aligned with the "Live Strong" wristbands that were popular years ago. The debossing means that the text and graphics are laser etched into the band. Debossed silicone wristbands can also have ink placed into the etched area for a premium look. When customizing your debossed bands on the site, you can choose to have either no ink color, or one of over 10 ink colors to fill into the etching. Debossed rubber wristbands with a color fill have a longer lead time than imprinted bands, so plan accordingly! Debossed wristbands have the longest "lifespan" out of all the silicone printing options- which makes it great for supporting the causes you care about most. Create custom military memorial bracelets for a coming home pary using the debossed option to ensure they will stay represented and honored on your wrist as long as possible (and to show off).
Embossed – Custom made silicone bracelets with embossed personalization are where the text and graphics are raised up from the band. You can physically feel the letters and graphics on the silicone bracelets. Embossed wristbands can also have ink imprinted onto the raised surface of the band, creating a really unique 3-D look to the bands. Silicone bands with an embossed customization also have a longer lead time than imprinted silicon bracelets.
Custom wristbands are becoming increasingly popular as a way to show support for a cause, advertise a business, or simply add a unique touch to an outfit. For many, creating a custom wristband is an opportunity to make a statement and stand out from the crowd. Wristbands can be tailor-made to suit any individual's needs, from size and shape to material and color. With the rise of digital printing and embroidery, it's now easier than ever to create a custom wristband that is truly unique. Here, we'll explore the different options for custom wristbands, and provide helpful tips for creating the perfect wristband for your needs. From selecting the right material, to deciding on a design, we'll cover everything you need to know about custom wristbands. We'll also discuss the importance of wristband safety and quality, and how to choose a reliable supplier.