See All Information About
BUNTING FLAGS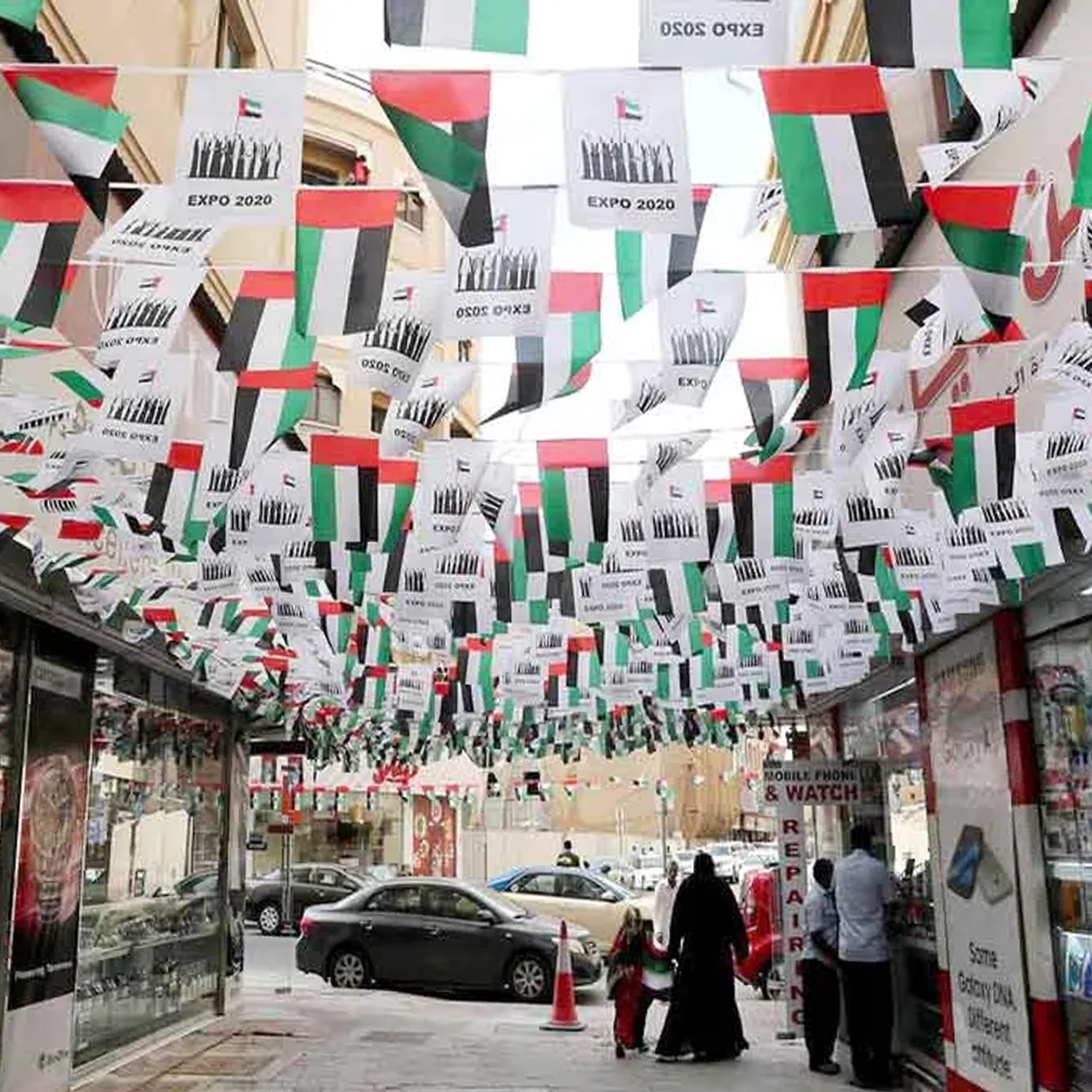 What Is Your Option For Getting the Best Quality Customized Flags?
Bunting (or bunt) is any festive decorations made of fabric, or of plastic, paper or even cardboard in imitation of fabric. Typical forms of bunting are strings of colorful triangular flags and lengths of fabric in the colors of national flags gathered and draped into swags or pleated into fan shapes.

Most bunting flags are made from a loosely woven fabric that is able to hold colors over a long period of time. Often times the most common bunting flags are national flags or commemorative flags. Bunting lasts a long time and can withstand many aspects of Mother Nature, including sunlight, making it a great option for an outdoor event.
Because bunting is a lightweight yet durable fabric, there are many other uses for it outside of flag bunting.
* Costumes: The open weave of bunting allows it to breathe well and provides great circulation for clothing. It is often used in children's costumes, especially for capes because of the way that it drapes.
* Classrooms: The inexpensive and durable nature of bunting also makes it a classroom favorite for teachers. It can be used for crafts, creating a classroom flag or even as part of an art project that applies paint to the fabric.
* Weddings: The "pinterst-y" nature of weddings these days has allowed bunting to be seen more and more in the ceremony and receptions of these celebrations. Often times the bunting is cut into a pennant shape and strung throughout the venue. It's perfect for outdoor weddings and is a keepsake that will last a lifetime.
Bunting Flags
Things You Need To Know!
Bunting is traditionally used for decoration, especially at weddings and sporting events, especially on festive occasions. The traditional decorating with bunting is ancient and began in many cultures, perhaps initially with grand processions, but now usually associated with specific events and holidays. Because of the variety of techniques used to create festive bunting, it is often known by different types of decorations, including strings, garlands, or streamers.
The tradition of making decorations from fabric may have begun as a way to use up fabric scraps or leftovers from the dressmaking trade. Bunting became a functional decoration used to decorate windows or rooms with streamers or strings of pennants. Today, the word bunting is used for the little triangular flags or pennants which have long been used as signs of celebration.
Bunting is any decorative form of cloth, such as strings of triangular flags or lengths of fabric gathered and draped in festoon and swag shapes. Bunting is used for decoration and symbolism. It is usually hung outdoors, although it is sometimes used indoors.
Bunting is often used on festive occasions such as parties, parades, and sporting events and is also used to decorate objects such as gifts, Christmas trees, and doorways. Each country has its traditions and each school, team, family, and social group.
Customized
All Types Flags