See All Information About
TOWEL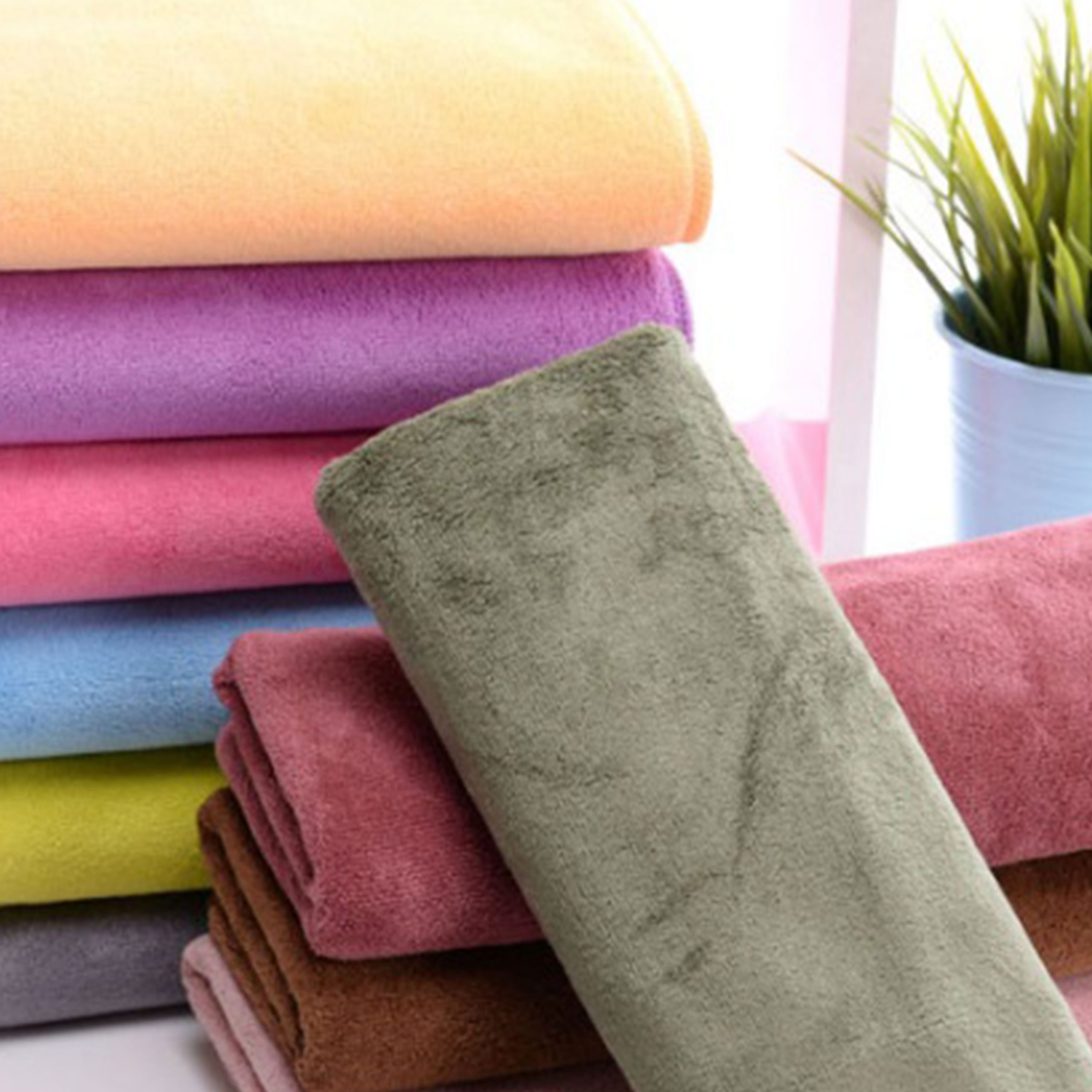 What Is Your Option For Getting the Best Quality Customized Towel?
* Towels are a 'one size fits all' solution that makes a perfect gift for any group since you don't have to worry about sizing concerns.
* All ages, men, women, or children will always use or own a towel on a weekly basis.

* 33% promotional product sales are in the apparel industry. But unlike apparel, you can share a towel with anyone (no matter who they are) and it will get used time and time again.
* Beach towels are great gifts because they are valued more than some other promotional products, like pens and bags, which are "a dime a dozen".
* Towels outlast the durability of most other promotional products. They can be washed and reused time and time again and still retain their value and brand visibility. * When is the last time you threw away a towel? On average, towels have been known to last up to 15 years!
* Towels offer one of the largest imprint areas in the promotional product industry, up to 35″ x 60″ * What promotional product out there can print larger than a beach towel and the customer can take home and use it as much as they want? We can't name any. Can you?
* Don't forget towels are your walking/moving billboard everywhere they go, plus much more cost effective than any billboard can offer. * Towels can be decorated in so many different methods that there is surely a decorating technique to fit your budget or style. We can do screen printing, embroidery, custom fiber reactive, custom jacquard and sublimation on our towels.
Customized Towel
Things You Need To Know!
Towels make great gifts for any occasion. They are a true 'one size fits all solution, as most everyone will use or own a towel every week.
Towels are an ideal present that is always handy. You can always find towels in a wide variety of colours and patterns. Some are fluffy soft, while others are more of a terry cloth texture. Even speciality towels are made for specific uses, such as camping. These towels are made of a heavy material that will dry quickly and is easy to pack.
Towels make a great gift because they are something almost everyone uses, and they can be bought in a wide variety of colours, patterns and textures. They are also great to give as a gift to a group of people, as you don't have to worry about sizes since all people can use a towel of some kind.
If you choose to give a towel as a gift, make sure it is not something that will wear out or lose its usefulness quickly, such as a bath towel that tends to get mildew. There are many great reasons to buy towels as a present. One of the obvious is that nearly everyone has a towel.
If you give a gift to someone older, they may not need a towel. If you're giving a present to a child who isn't yet a teenager, they might not have a space to put a towel on. However, it is almost guaranteed that anyone older than twelve will use or own a towel every week.
Everyone has used Promotional towels, from the airlines to car dealers. They have been given away for years in all sorts of places. You'll see that many people own towels with your company's logo on them at the moment.
The quality of promotional products can make or break a brand. It's important to consider longevity, quality and durability when choosing promotional products. Towels are one of the longest-lasting promotional products out there. They can be used repeatedly and, as a result, are valued for their quality and perceived value.
Studies have shown that towels have an average life of 15 years in the US, making them an excellent choice for any brand. Instead of spending money on a cheap item that won't last, towels are a great way to promote your brand.
Custom towels are an excellent way to express individuality and style in any home. Whether you're decorating your bathroom with personalized bath towels or showcasing a unique set of beach towels at the pool, custom towels can provide a touch of luxury and make a great impression. From logos to monograms, custom towels can offer a unique way to proudly display your personality. From adding a touch of elegance to highlighting your favorite colors, custom towels can make a statement that's as unique as you. With custom towels, you're able to design your own towels that reflect your style and showcase your individual personality. Whether you're looking to display the colors of your favorite sports team or add a monogram of your name, custom towels are the perfect way to make your own style statement.